Poorna Jagannathan Opens Up About Her Career After Yeh Jawaani Hai Deewani
Poorna Jagannathan, renowned for her upcoming appearance in the final season of "Never Have I Ever," recently discussed her experience of not pursuing further Bollywood projects following her role in Ayan Mukherji's "Yeh Jawaani Hai Deewani." In a candid revelation, the actor revealed that the Indian film industry bid her farewell after the release of the film, as she did not receive the desired offers or opportunities.
Poorna Jagannathan After Yeh Jawaani Hai Deewani
Jagannathan's reflections shed light on the unpredictable nature of the entertainment industry, where success in one project does not guarantee a continuous stream of promising offers. Despite her commendable performance in "Yeh Jawaani Hai Deewani," the talented actor found herself facing limited opportunities in the realm of Bollywood. The lack of substantial and appealing roles following the film's release propelled Jagannathan to explore other avenues and expand her horizons beyond the Hindi film industry.
The experience of Jagannathan resonates with the broader reality faced by many actors in the industry. Despite delivering noteworthy performances, talented individuals often find themselves facing challenges in securing substantial roles that allow them to exhibit their full range of skills. Such experiences underline the inherent unpredictability of showbiz and the importance of adaptability and perseverance in navigating a successful career.
More Entertainment News
Bollywood said goodbye
Poorna Jagannathan, the talented actor known for her role in the acclaimed film "Yeh Jawaani Hai Deewani,". She recently opened up about her absence from Bollywood in an interview with News18. When questioned about her limited presence in the industry since the film's release, Jagannathan candidly expressed her disappointment, stating that Bollywood seemed to have bid her farewell after the movie's success, leaving her without any substantial opportunities.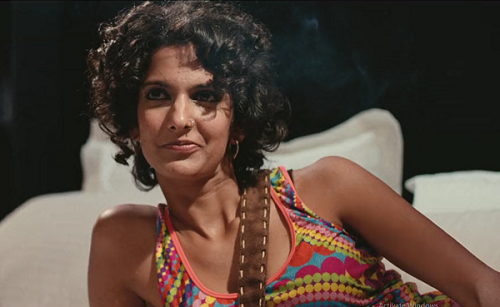 About Poorna Jagannathan
Poorna Jagannathan is a talented and versatile actor known for her remarkable performances in various mediums. She was Born in Tunisia and raised in Pakistan and the United States. Jagannathan embodies a multicultural background that adds depth and diversity to her craft.
She received her undergraduate degree in journalism with a minor in theatre from the University of Maryland, College Park after completing her studies at the University of Brasilia in Brazil. Poorna pursued a Master of Fine Arts degree at Pace University's Actors Studio Drama School. She left her course. A year later, and kept studying acting with Elizabeth Kamp, an instructor she had met while attending the institution. Anav Oommen, the couple's kid, is born to her and Azad Oommen. She made her acting debut in the 2004 movie She Hate Me, playing the part of "Song's Girlfriend."
Yeh Jawaani Hai Deewani
"Yeh Jawaani Hai Deewani" is a captivating Bollywood film that has left an indelible mark on audiences. Directed by Ayan Mukerji, this coming-of-age romantic drama follows the journey of four friends. Bunny, Naina, Aditi, and Avi—as they navigate the complexities of life, love, and self-discovery. The cast includes Ranbir Kapoor, Deepika Padukone, Aditya Roy Kapoor, and Kalki Koechlin. The film weaves together moments of friendship, romance, and personal growth. The film's engaging storytelling, memorable dialogues, and foot-tapping music. As well as stunning visuals have made it a beloved favorite among audiences. It captures the essence of youthful aspirations and the power of relationships.