Rishi Sunak- A British politician serving as Prime Minister of the United Kingdom and Leader of the Conservative Party since 2022
Rishi Sunak: The Rising Star in British Politics
Introduction
Have you heard about Rishi Sunak? If not, you're in for a treat! Today, we'll be delving into the life and accomplishments of one of the rising stars in British politics. Rishi Sunak has made waves with his impressive background, intelligence, and his significant contributions as a Member of Parliament and Chancellor of the Exchequer. In this blog post, we'll explore his journey, his notable achievements, and why he is becoming such a prominent figure in the United Kingdom.
Early Life and Education Rishi Sunak
Rishi Sunak was born on May 12, 1980, in Southampton, England. He grew up in a traditional Indian family environment, with his parents hailing from a small town in India. Sunak's father was a general practitioner, while his mother worked as a pharmacist. From an early age, Rishi demonstrated exceptional academic abilities.
Sunak attended the renowned Winchester College, an independent boarding school known for its academic excellence. Later, he went on to study Philosophy, Politics, and Economics (PPE) at the prestigious University of Oxford. Sunak's educational background provided him with a strong foundation for his future endeavors in the political sphere.
Rising through the Ranks
Sunak's political journey began in 2015 when he was selected as the Conservative candidate for Richmond in North Yorkshire. His campaign focused on issues such as rural broadband, job creation, and education. The hard work and dedication paid off, as he won the seat and became a Member of Parliament. This victory marked the beginning of an extraordinary political career.
Throughout his tenure as an MP, Sunak gained attention for his work on various committees, including the Treasury Select Committee and the Exiting the European Union Select Committee. Known for his strong economic background, he quickly became recognized as an expert in financial matters.
The Role of Chancellor of the Exchequer
In February 2020, Rishi Sunak was appointed as the Chancellor of the Exchequer, succeeding Sajid Javid. As Chancellor, Sunak took charge of the UK's economic and financial affairs, making crucial decisions regarding the country's finances.
One of his major tasks was navigating the economic impact of the COVID-19 pandemic. Sunak swiftly implemented various measures to mitigate the effects of the crisis. He introduced the Coronavirus Job Retention Scheme, which provided financial support to businesses and employees affected by the lockdown measures. Additionally, he rolled out the Eat Out to Help Out scheme, encouraging people to dine out and boost the struggling hospitality industry.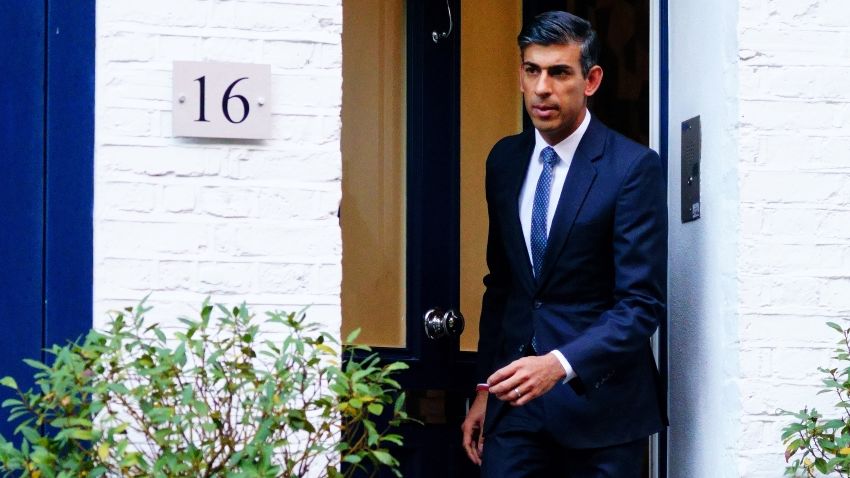 Sunak's handling of the economic challenges posed by the pandemic earned him praise from both colleagues and the general public. His ability to swiftly adapt and implement effective measures showcased his leadership skills and solidified his reputation as a capable and dedicated Chancellor.
Impressive Achievements
Beyond his role as Chancellor, Sunak has left a lasting impact through several policies and initiatives. One of his notable accomplishments includes the launch of the Future Fund, a government initiative designed to support innovative UK startups during the pandemic. The fund provided crucial financial backing to numerous startups, ensuring that they could continue to thrive despite the challenging economic climate.
He also spearheaded the Plan for Jobs scheme, which aimed to protect and create employment opportunities for people across the country. This initiative included measures such as the Kickstart Scheme, which offered funding to employers to create job placements for young people. Sunak's commitment to fostering job growth and supporting businesses has been instrumental in the UK's economic recovery.
Conclusion
Rishi Sunak's rise in British politics has been nothing short of remarkable. From his humble beginnings to his current position as Chancellor of the Exchequer, he has consistently demonstrated intelligence, determination, and a genuine desire to make a positive impact.
As we've explored his journey and accomplishments, it's clear that Sunak's presence in UK politics is only set to grow. With his innovative policies, economic expertise, and dedication to creating a stronger, more prosperous nation, he has rightfully earned his place in the limelight. Whether you're familiar with Sunak or are just learning about him, keep an eye on this rising star – he's certainly one to watch.