VK Pandian: A Visionary in Indian Politics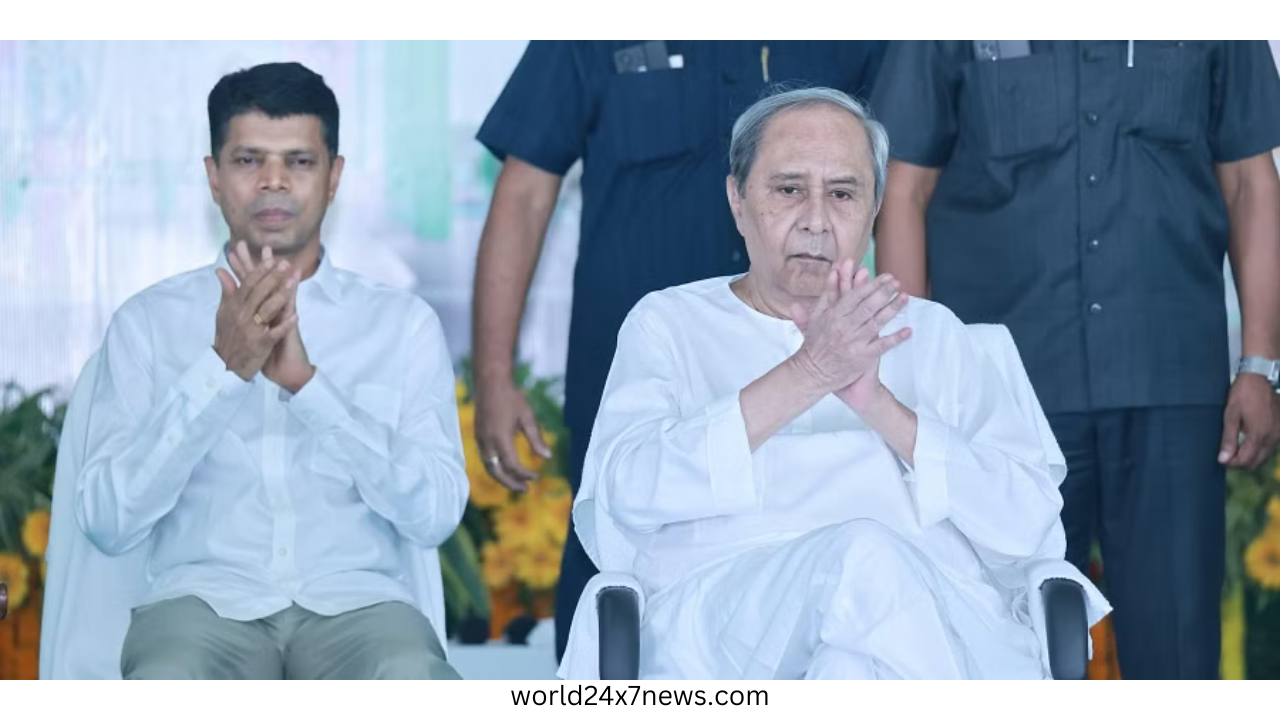 VK Pandian: A Visionary in Indian Politics
VK Pandian is a name that resonates with many in the realm of Indian politics. With a career that has spanned across civil services and political advising, VK Pandian has left an indelible mark on the landscape of Odisha's politics. This article delves into the life, achievements, and the VK Pandian phenomenon, shedding light on the man behind the legend.
Introduction
Who is VK Pandian?
VK Pandian, a distinguished Indian Administrative Service (IAS) officer, is widely recognized for his pivotal role in Odisha's politics. Known for his dedication to public service and social welfare, VK Pandian has emerged as a prominent figure in the state's political arena.
The Significance of VK Pandian in Indian Politics
VK Pandian's journey from civil services to political advising has not only been remarkable but has also significantly influenced the course of politics in Odisha. His expertise and dedication have made him a crucial figure in shaping the state's policies and development initiatives.
Early Life and Education
VK Pandian was born in a humble family in Tamil Nadu. His early life was marked by a strong determination to excel academically. He pursued his education diligently and secured a strong foundation for a career in civil services.
Entry into Civil Services
VK Pandian's journey into the civil services began with his remarkable performance in the IAS exams. He was known for his commitment to public service and soon gained recognition for his dedication and efficiency in various administrative roles.
Notable Achievements in His Civil Services Career
During his tenure in the Indian Administrative Service, VK Pandian was associated with several significant projects and initiatives that improved the lives of the people in Odisha. His work in disaster management and rural development was particularly noteworthy.
Role in Odisha Government
VK Pandian's stint in Odisha's government as a civil servant was marked by numerous achievements. His innovative approach and willingness to tackle challenges head-on set him apart as a dynamic and dedicated officer.
Key Initiatives and Projects
While in Odisha, VK Pandian played a key role in several transformative projects, such as the "Mo School" campaign and the "Ama Gaon Ama Bikash" initiative. These projects aimed to uplift education and development in rural areas.
Transition into Political Advisor
VK Pandian's transition from civil services to political advising was a significant turning point in his career. He brought his administrative acumen into the political realm, making him a valuable asset for the state's Chief Minister, Naveen Patnaik.
His Association with Naveen Patnaik
VK Pandian's association with Naveen Patnaik, a seasoned politician, and the Chief Minister of Odisha, was instrumental in shaping the state's policies and governance. His role as an advisor brought fresh perspectives and innovative ideas to the table.
Influence on Odisha's Politics
VK Pandian's presence in Odisha's politics has been nothing short of transformational. He played a pivotal role in strengthening the Biju Janata Dal (BJD) and ensuring its continued dominance in the state's political landscape.
His Contribution to the BJD
VK Pandian's guidance and strategic thinking have been instrumental in the BJD's success. His deep understanding of the state's needs and challenges has helped the party stay connected with the people.
Public Welfare Initiatives
VK Pandian's commitment to public welfare is evident through his various initiatives. He has consistently worked towards improving the lives of Odisha's residents.
Notable Initiatives for the People of Odisha
VK Pandian's initiatives, including the "Madhu Babu Pension Yojana" and the "KALIA Scheme," have aimed at providing financial support to vulnerable sections of society and addressing agricultural issues, respectively.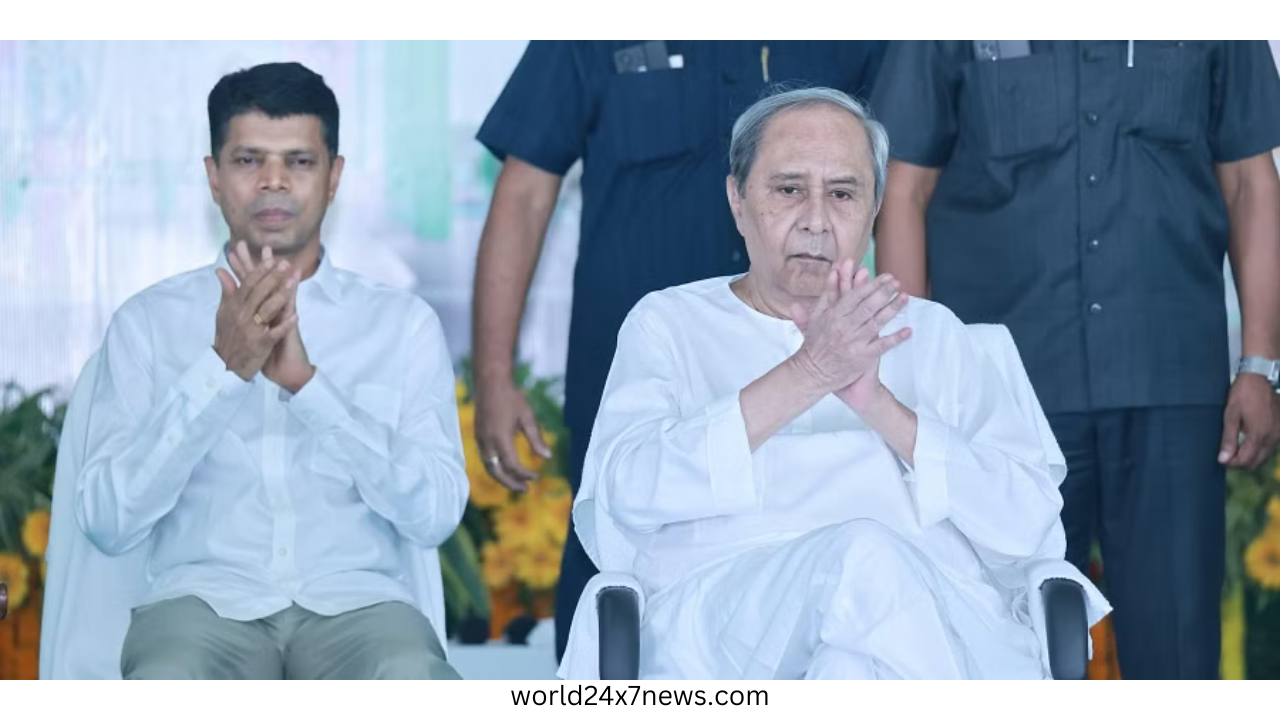 imageby world24x7news.com
Challenges and Controversies
VK Pandian's career has not been without challenges and controversies. His unyielding approach to governance and politics has at times drawn criticism and sparked debates.
A Look at the Challenges VK Pandian Faced
VK Pandian faced challenges that tested his mettle, including natural disasters and administrative hurdles.
The VK Pandian Phenomenon
VK Pandian's journey from a civil servant to a political influencer is indeed a phenomenon. His popularity and impact on Odisha's politics have made him a unique figure in Indian politics.
Why VK Pandian is a Unique Figure in Indian Politics
VK Pandian's rare combination of administrative acumen, public welfare initiatives, and political astuteness sets him apart. He has demonstrated that a dedicated civil servant can also be a transformative political advisor.
His Widespread Popularity and Influence
VK Pandian's influence extends beyond Odisha's borders. His methods and strategies have been observed and admired by politicians and bureaucrats nationwide.
Future Prospects
As VK Pandian continues to be an influential figure in Odisha's politics, many wonder what the future holds for him.
VK Pandian's Potential Role in Indian Politics
With his expertise and deep understanding of governance, VK Pandian may play a significant role in Indian politics in the years to come. His vision for a prosperous and inclusive India may guide his future endeavors.