Expression of Steve Smith Admiring Mohammed Shami's Bowling in WTC Final Going Viral. Kohli Mocks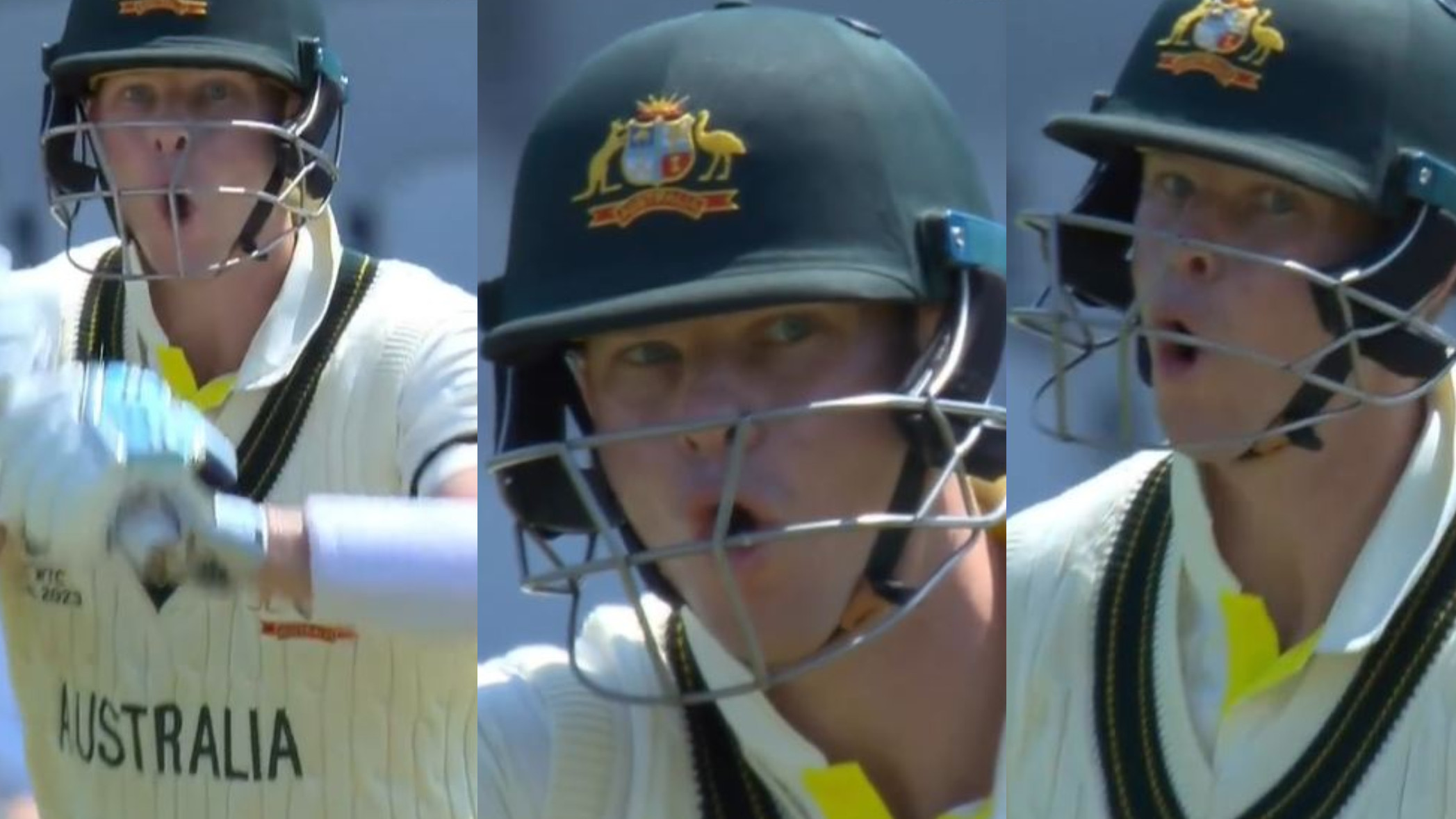 The opening day of the World Test Championship final at The Oval was nothing short of gripping. On Wednesday, India made the decision to bowl after winning the toss, challenging the team led by Pat Cummins. The pacers from Rohit Sharma's side displayed exceptional performance, with Mohammed Siraj, Shardul Thakur, and Mohammed Shami claiming crucial wickets.
However, Australia put up a resilient fight. Travis Head showcased his brilliance by scoring a century, while Steve Smith exhibited his remarkable skills, tilting the match in Australia's favor. Notably, Smith's batting was accompanied by his unique facial expressions, which added an intriguing dimension as he faced deliveries from the likes of Shami and the rest of the Indian bowling unit.
Have a look at Smith's Viral Expression Here
Virat Kohli Mocks Steve Smith 
Following a delivery from Mohammed Shami that left Steve Smith astonished, a lighthearted moment unfolded. Smith amusingly expressed his admiration for Shami's bowling through his comical facial expressions. In response, Virat Kohli, not one to be outdone, responded with his own animated expression. The entire episode quickly gained popularity on the internet, as fans thoroughly enjoyed the playful banter between these two esteemed batting icons.
Overview of the First Day of WTC Final
On the first day of their World Test Championship Final match against India on Wednesday, Australia had 327 for 3 at the stumps. At the end of play on Day 1, Travis Head and Steve Smith were batting on 146 and 95 runs, respectively, as Australia added 157 runs in the final session's 34 overs without losing a wicket.
For the fourth wicket, they put up an unbroken partnership of 251 runs. During the post-lunch session, Australia accumulated 97 runs in 28 overs for the loss of one wicket.
After David Warner's opening score of 43 off 60 balls, they were 73 for 2 at the break. On the day, Mohammed Shami, Mohammed Siraj, and Shardul Thakur all claimed a wicket.
Scores After Day 1 Stumps
WTC Final Day 1: Australia 1st Innings: 327 for 3 in 85 overs (David Warner 43, Travis Head 146 batting, Steve Smith 95 batting. Mohammed Siraj 1/67, Shardul Thakur 1/75, Mohammed Shami 1/77).
About Steve Smith
Former Australian national team captain and international cricketer Steven Smith represents Australia. Smith is best renowned for his excellent track record of run production in Test cricket. Smith's notably high Test batting average has led to comparisons to batter Don Bradman. Smith competed for Australia in both the 2021 ICC T20 World Cup and the 2015 Cricket World Cup. In the 2015 championship game, Smith scored the winning boundary.