Sports betting: Strict action against the sports gambling industry in these countries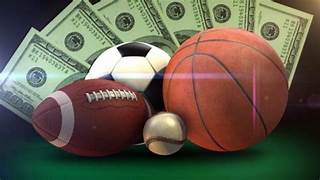 Regulatory agencies that have been promoting the expansion of legal gambling in the US are now taking tougher measures against the gambling industry. There has been a special focus on betting ads that affect underage people. Action will be taken against those who threaten and harass athletes after betting on the result of a match and lose it. Australia, Belgium, Canada, the Netherlands and the UK have taken a more aggressive approach to online sports betting. Celebrity sponsorship and advertising have been banned.
Sports betting
Sports betting is legal in 33 states in the US. Under this, people put money on the results of the match, and performance of the players, also points like points. After the Supreme Court lifted the ban on betting in 2018, the Americans have spent over 18 lakh crores on legal betting. This year, several states, also including New York, began to change the rules and regulations of betting. The explosive growth in online sports betting has raised concerns about its downside. University and college players in three states targeted online by bullies. Some states have banned advertising on college campuses.
Spent on sports betting
Last year, 15 thousand crore rupees were spent on online gambling advertising in America. An increase of nearly 70 percent in one year has led state regulating agencies and viewers to realize that sports betting aids are becoming increasingly common. Some states are making provisions for batting aids to be provided on television only during live game broadcasts.
Fines on companies
The Ohio Casino Control Commission has fined betting companies more than $60 million since January. These also include the largest betting platform Draft Kings. He had sent 2582 ads by mail to people under 21 years of age. Pen Entertainment, another shackling company, was fined in February. And he organized college football to promote the company's mobile sports game.
Read more: Australia will prepare for Ashes by playing golf