Best airport of the world & their ranking for 2023, according to Skytrax
Skytrax is a UK-based airline and airport review and ranking site that compiles its list by surveying travelers from across the world and asking them to rate the entire best airport of the world.
Singapore overtakes Qatar to become world's best airport. Singapore's Changi has become the best airport in the world. also named world's best airport again. "Changi Airport is honoured to be named World's Best Airport for the 12th time," Changi CEO Lee Seow Hiang said in a press release.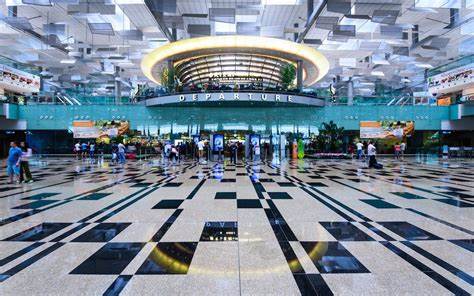 Doha's Hamad International Airport has reached second place in Skytrax World Airport Awards 2023. Best Airport in the Middle East and Cleanest Airport in the Middle East. While third-place Tokyo Haneda Airport was crowned the overall cleanest airport.
The special thing is that no airport in America has got a place in the top 10 list of world's best airport. But Tokyo's Haneda Airport is third on the list. Paris Charles de Gaulle is the top place in Europe. While the Seattle- Tacoma International Airport is ranked 18th. It was ranked 27th last year. London's Heathrow has dropped from 13th to 22nd.
Delhi has been adjudged the cleanest airport in South Asia also in the list of better airports. However, the rating position improved as compared to last year.
Noida International Airport Jewar's : Information About India's New Big Project
These are the best airport of the world and their ranking
| Rank in 2023 | Airport | Before |
| --- | --- | --- |
| 1 | Singapore Changi | 3 |
| 2 | Doha Hamad | 1 |
| 3 | Tokyo Haneda | 2 |
| 4 | Seoul Incheon | 5 |
| 5 | Paris Charles de cheek | 6 |
| 6 | Istanbul | 8 |
| 7 | Munich | 7 |
| 8 | Zurich | 9 |
| 9 | Tokyo Narita | 4 |
| 36 | Delhi | 37 |
| 65 | Hyderabad | 63 |
| 69 | Bangalore | 61 |
| 84 | Mumbai | 65 |
Airports ranking according to Skytrax