China will invest in Afghanistan's 1 trillion lithium Reserve:
China will invest in the lithium reserve area of Afghanistan. For this, Taliban's Mining and Petroleum Minister Shahabuddin Dilawar has met the officials of Chinese company Gochin in Kabul.
Minister Dilawar said that 1 lakh 20 thousand job opportunities will be created with this investment. The Chinese company has also promised the Taliban that they will fix the Salang Pass within 7 months. And months promised to build a tunnel.
China wants to become the biggest supplier of lithium by 2025:
China wants to become the biggest supplier of lithium by 2025. After coming to power in 2021,Taliban continuously appealing to other countries to invest in Afghanistan. But, issues of instability and human rights violations deter most countries from investing in Afghanistan's. In such situation, China's investment will be important there. At the same time, Gochin Company also told that a hydro electric dam will be built to process the lithium deposits and This work will start soon. With this investment in Afghanistan, China trying to fulfill its dream of becoming the largest lithium supplier by 2025. According to Bloomberg's report, China also extracted 1 lakh 94 thousand tonnes of lithium in 2022 from Africa alone. Which will be increased to 7 lakh 5 thousand by 2025.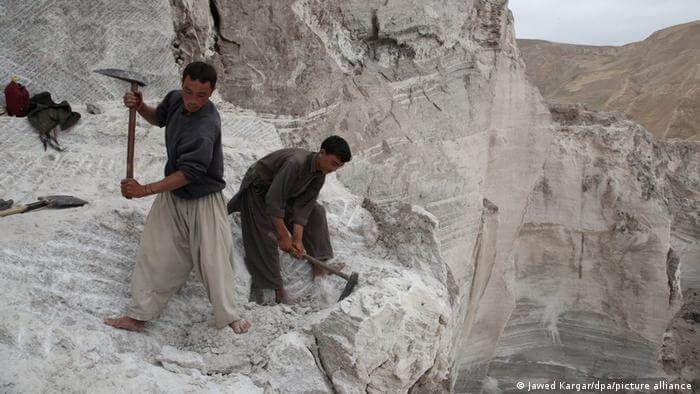 5 Largest lithium reserve Country in the World:
| | |
| --- | --- |
| Chile | 92 lakh metric tonnes |
| Australia | 57 lakh metric tonnes |
| Argentina | 22 lakh metric tonnes |
| China | 15 Lakh MT |
| America | 7.50 Lakh MT |
5 largest lithium reserve in the world
Read About: India's 12,000 government websites targeted by hackers
Why lithium is important ?
Lithium is also called white gold. And batteries made by lithium are more powerful and lighter than other batteries. Also, lithium ion batteries last longer than lead acid batteries. Whereas continuous demand in the world to ban the use of coal as a fuel. In such situation, alternative of coal is lithium. Also the demand for electric vehicles is increasing due to climate change.
There are 10 million electric cars in the world, which are expected to grow to 140 million by the end of this decade. More electric cars will mean more demand for lithium batteries. A single electric vehicle battery also requires at least 8 kg of lithium. Seven billion lithium- ion batteries are sold worldwide each year, and this is expected to increase to 15 billion by 2027.
According to Statista report, China will be the largest manufacturer of lithium ion batteries in the world in 2021 and during this period 79% of the world's lithium ion batteries were made in China.