Second round of layoffs in Meta: round of layoffs in tech companies
Meta will lay off 10,000 employees. This retrenchment will start from May. According to media reports, the top officials of the company have informed the management about the announcement of job cuts. This is the second round of layoffs in Meta.
The parent company of Facebook, Instagram and WhatsApp
Meta is the parent company of Facebook, Instagram and WhatsApp. And was founded by CEO Mark Zuckerberg in 2014. Meta is one of the world's most valuable companies and among the ten largest publicly traded corporation in the US. And the headquarter in California US.
Meta has fired 11,000 employees in the first round
Meta fired 11,000 employees in the first round, which was 13% of the entire workforce. For the first time in the company's 18- year history, such a large number of employees were retrenched. The announcement to remove the employees was made by the company's CEO Mark Zuckerberg. He attributed this to the decline in revenue due to wrong decisions.
Why the has to face this situation
During the first round of layoffs, Mark had said, "starting with covid, the world increasingly went online and the rise of e- commerce increased revenue increased. Many predicted that this increase would be permanent which will continue even after the pandemic is over. I thought so too then I decided to increase my investment. Well, it didn't live up to my expectation. Not only has online commerce returned to earlier trends, but the macroeconomic downturn, competition, and less advertising have resulted in revenue being lower than I expected. I made this mistake and I take responsibility for it. In this new environment, we need to become more capital efficient. We have shifted resources to high priority growth areas."
He said "AI discovery engine, advertising and business platform and our long term vision for the metaverse. We have cut the cost of business, including reducing budget, reducing perks and reducing real estate footprint. We are restructuring teams to increase our efficiency. But these measures alone will not bring our expenses in line with our revenue growth, so I have also made the difficult decision of letting people go."
By the end of September 2022, Meta had 87,314 employees. Meta currently owns some of the largest social media platforms in the world including WhatsApp, Instagram and Facebook. However, the company is increasing its spending on the metaverse. The Metaverse is a virtual world where users can create their own avatars.
5 thousand posts will be kept vacant. Zuckerberg hinted at layoffs last month. He had said that after firing 10,000 people, 5,000 posts would be kept vacant in the company. Zuckerberg also said that 'rising interest rates in the US and increased volatility in the world are responsible for the decline in the company's earnings.
Tech companies doing layoffs on a large scale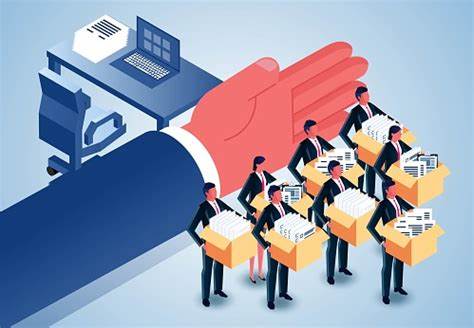 Not only Meta but, many big companies of the world have done layoffs on a large scale this year. Amazon has fired 27 thousand employees so far in 2023. Meta has evacuated 11,000 people so far this year and will evacuate 10,000 in May. Apart from these, Alphabet has fired 12 thousand and Microsoft 10 thousand.
Round of layoffs in tech companies:
Amazon – 27000
Meta – 21000
Accenture – 19000
Alphabet – 12000
Microsoft – 10000
Salesforce – 8000
HP – 6000
IBM – 3900
Twitter – 3700
Seagate – 3000
Also Read: The Power of Big Data Analytics In easy Way