Many companies will do hiring in this year: survey conducted on 2,100 companies.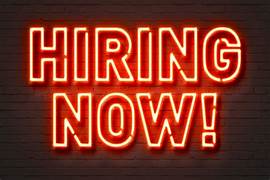 There is a negative environment regarding recruitment in jobs all over the world. The phase of layoffs is also going on but Indian tech companies are very optimistic about new recruitment and replacement. More than three- fourths, or 77%, of HR executives from 2,100 companies surveyed Genius Consultant said they plan to hire during 2023-24.
Most tech companies in South India and Western India want to hire in this financial year. The number of such companies was 33.30%. This year, tech companies are giving preference to the recruitment of average experience. 36.06% of the companies said that they would hire people with 4 to 7 years of experience. Only 9% of companies have said to hire people with 13 years or more experience.
Genius Consultant had conducted this survey between March 12 and April 15 this year among companies from different sectors. These include Banking Finance, Construction & Engineering, Edutech, FMCG, Hospitality, HR Solutions, IT, ITES, BPO, Logistics, Manufacturing, Media, Oil & Gas, Pharma & Medical, Power & Energy, Real Estate, Retail, Telecom, Auto & Ancillary sectors included.
Points to be noted
77% of companies are planning for new recruitment and replacement this financial year
33% of companies interested in hiring are from South and West part of the country
36% of companies want to hire people with 4 to 7 years of experience
64% of companies believe that background checks are necessary before hiring 35 lakh jobs in renewable sector by 2030.
According to the International Renewable Energy Agency, by 2030, about 3.5 million jobs will be created in India's renewable sector. Although this sector is far behind the coal sector in terms of providing jobs. According to statistics, more than 50 lakh people are directly or indirectly involved in activities related to coal mining. Whereas in the renewable energy sector this figure is only 2 to 2.5 lakh at present.
Tips to increase your chances of getting a job
Often people get rejected in a hurry to get a job. These measures will increase the chances of getting a job to a great extent.
1)  There is no dream job
If your manager is not what you wanted, coolies are not supportive and encouraging or the work culture of the office is different from your expectation, then you will not be happy and satisfied working at such a place. The one who is considered as a dream job can also prove to be the worst.
2) Don't take everything for granted
Many times the job description given for the job is very poorly written. Often these are updated every five to ten years. Changes that happen during this time are not informed. Don't blindly trust any job description. Must be viewed as a guide only.
3) Highlight Accomplishments
Typically a recruiter stays on an application for about seven seconds or less. After this he either throws it away or keeps it carefully. If you want to make your resume stand out, then prepare it according to the company and your nature of job. Highlight key achievements.
4) Cover letter is necessary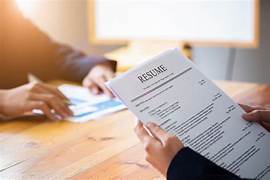 The cover letter should be such that it tells how your skills are needed by the company. The cover letter should also include a full description of the results of any important projects you have done. The reason why you are interested in this institute can also be written clearly on the cover letter.
Don't miss: 
Tech company layoffs 2023.
Demand for AI and machine learning specialist will increase.